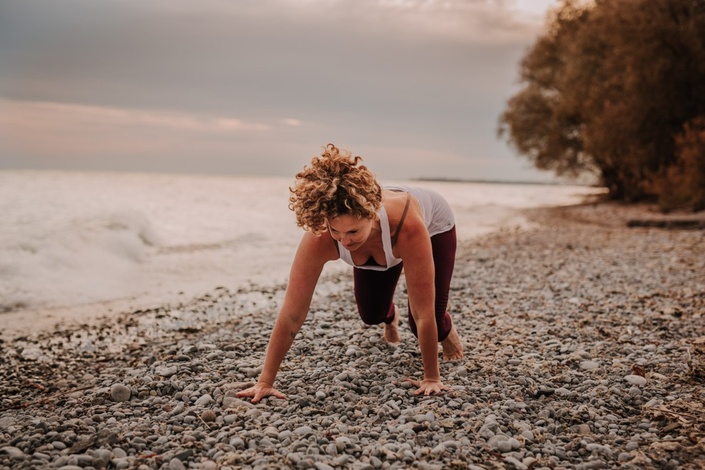 Functional HIIT Series 1
Endurance: the thing that makes your whole life easier
Endurance: the thing that makes your whole life easier.
You want to be able to run to catch your bus, lug groceries up flights of stairs and chase after your kids without feeling winded! Strong cardiovascular endurance is often the missing piece for yogis - you want to be able to run to your yoga class when you're running late and make it right?! Right!
Get your heart pumping with functional HITT Series 1 - and YES! It's accessible to all levels and bodies!
What People Are Saying: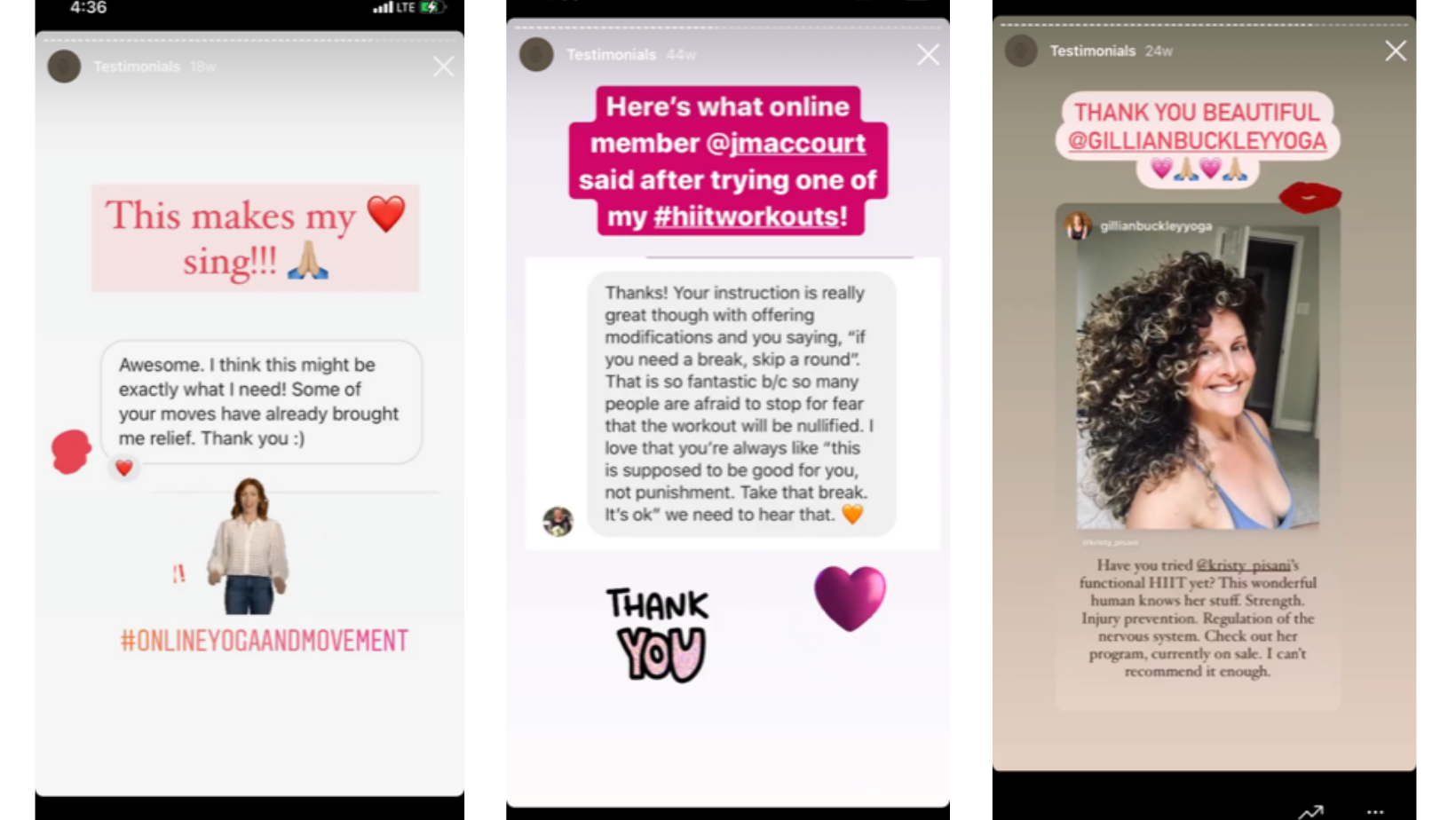 Functional HITT Series 1 is for you if:
You want to feel strong and capable when performing daily tasks or keeping up with your loved one!
You feel strong when lifting weights or doing yoga, but you know that your cardiovascular endurance is your weak point
You love the feeling of a heart-pumping workout, especially one you can do in a small space at home!
You've only ever thought of running, biking or swimming as ways to build cardiovascular health and you're curious about other ways to do it
What's included inside the Functional HITT Series 1 Bundle:
5 Functional HITT Classes

Class 1: Full Body Functional HITT (55 minutes)
Class 2: Mindful Interval HITT (45 minutes)
Class 3: Quick + Sweaty (32 minutes)
Class 4: Full Body Functional HITT (35 minutes)
Class 5: Strong Meets Sweaty HITT (47 minutes)

Buy once and practice forever. Each class is downloadable - perfect for unplugged weekends away!
Instant access to classes
All levels and body types welcome! All you need is a yoga mat, a set of lightweights (or soup cans) and options running shoes (to protect your feet when jumping!).
Course Curriculum
Welcome to Functional HIIT Series 1
Available in days
days after you enroll
Full Body Functional HIIT Workouts
Available in days
days after you enroll
What's Next?
Available in days
days after you enroll
Your Instructor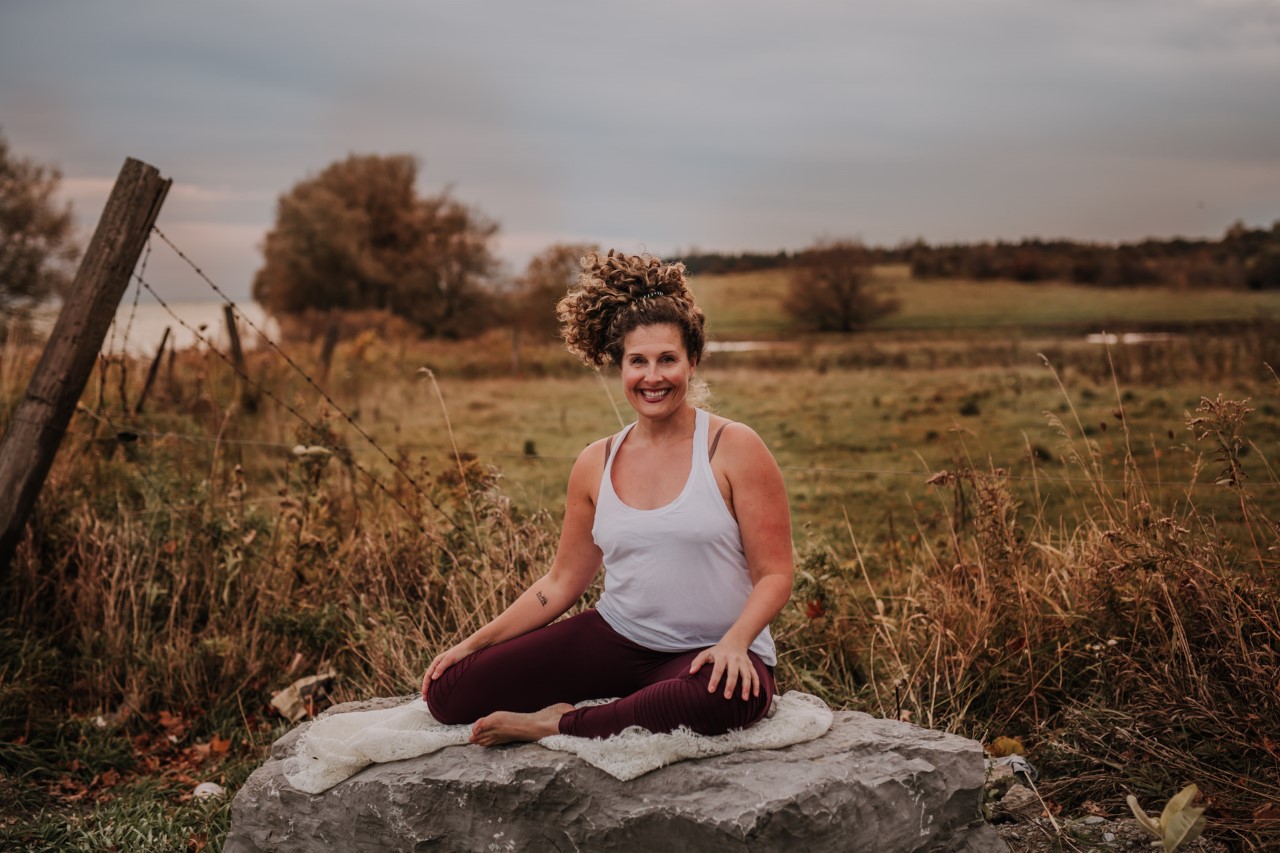 Exercise vigorously began for me when I was 17 years old. I had lost a bunch of weight & was convinced that had to maintain this "ideal" image to be accepted. I used exercise as way to constantly punish myself. For over a decade I obsessively exercised (always to the point of injury) & created unhealthy habits around exercise & movement which escalated into an on & off eating disorder & severe addiction to exercise.
At a time of desperation, depression & severe anxiety, I began practicing Yoga. Yoga & I met at the perfect time. I started practicing Yoga in 2005 & have been teaching since 2009. In addition to Yoga, I discovered Mindfulness Meditation for Stress Reduction & diverse science based movement (outside of Yoga). I have studied strength training, developmental movement, functional movement, resistance stretching, controlled articulation, accessible yoga/movement, mobility work, the principals of joyful & intuitive movement & much more that I continue incorporate into my teachings.
Currently I am an Ambassador for the Global Body Image Movement & sponsored by Superfithero, a body inclusive Fitness Company, & have been Advocating for healthy body image since 2010.
They're are so many incredible benefits to moving our body for joy! Here are some of my favourite reasons why I move & why I love teaching movement:
Increased strength, mobility & flexibility. Reduction of stress, anxiety & nervous system regulation. Helping people feel capable & confident by improving the quality of their lives. Helping to improve proprioception (awareness in space) & interoception (going inward & feeling your body from the inside out). Help mitigate injury & decrease pain sensations.

As a Yoga Teacher/Joyful Movement Educator my goal is to educate you on how to take a more enjoyable approach to movement & to help & support you in being able to continue doing the movement activities that make you happy pain-free & with as little injury and discomfort as possible. Here's how I try to do this:

I help yoga & movement adapt to the individuals' body & needs.

I create ways that we can build on simple movements while adding variability & novel movements in an effort to mitigate injury and decrease pain (as best as we can).

I help my students explore ways to progressively build strength & mobility; working toward specific movement goals that promote confidence and celebration.

I help my students by creating more of a interoceptive experience focusing on how Movement makes one feel on the inside creating an embodied sense of self.

I educate on ways we can use movement to build bodily appreciation & acceptance for the bodies we are in NOW!


Students and Educators inspire me everyday and I cannot wait to move with you!
Frequently Asked Questions
When does the series start & finish?
The series starts now & never ends! It is a completely self-paced online series - you decide when you start & when you finish. The workouts are not in any particular order. Each workout is downloadable so you can keep these videos forever!
How long do I have access to the course?
How does lifetime access sound? After enrolling, you have unlimited access to this course for as long as you like - across any and all devices you own. Don't forget to download each workout & save it to your computer so you can keep it forever!
Who is this series for?
Anyone & anyBODY who wants to find the joy in moving thier body NOW! Whether you are beginning your movement journey or not, options & variations are always offered. Remember to go at a pace that feels manageable, listen to your body & take rest when you need to.