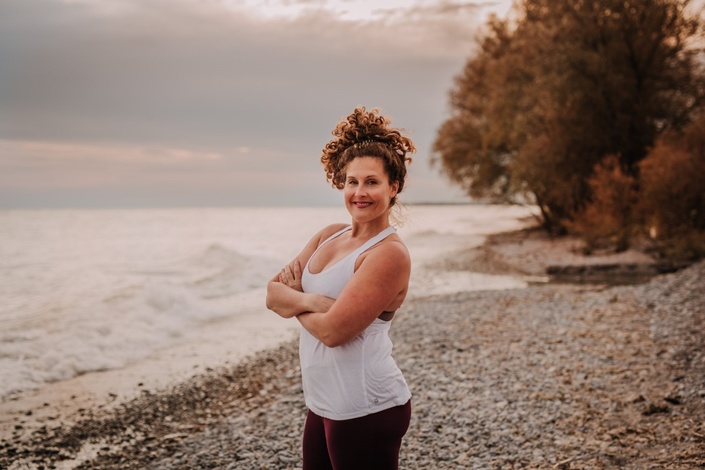 Mindful Mobility Flow Series 1
Move mindfully, feel better and relax
If the idea of moving mindfully is new to you, then this is the bundle for you! Learn how to move mindfully and use movement to relax. This bundle is a full-body movement series where you will gain mobility, improve your range of motion, alleviate pain, prevent future injuries and become a better athlete (whatever your sport!).
What People Are Saying: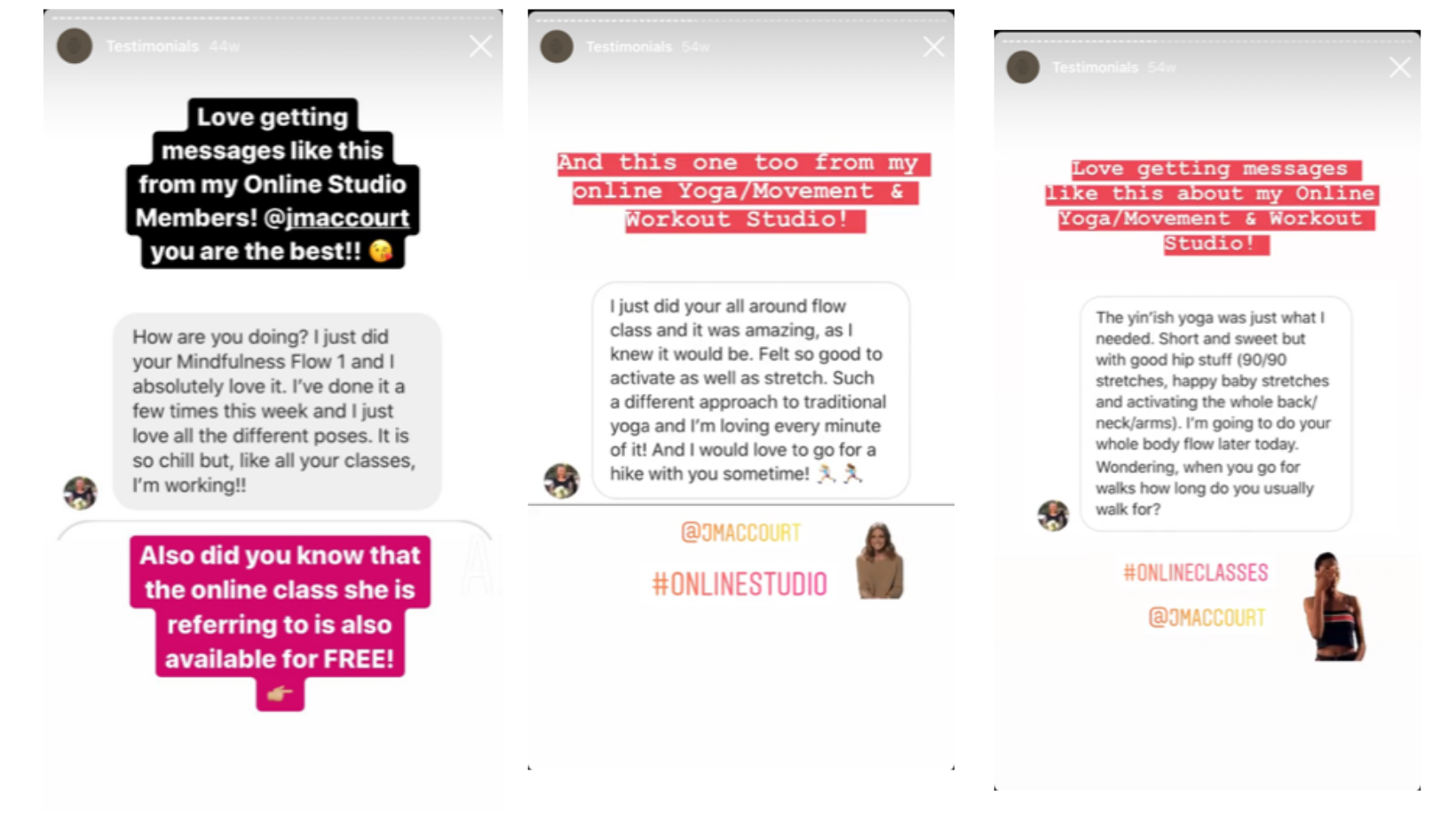 Mindful Mobility Series 1 is for you if:
You want to improve your mobility and flexibility
You've ever tried to do a simple daily task and felt like a tinman.
You enjoy moving your body to relax (or want to learn how to!)
You're curious about what it means to move mindfully
You're ready to celebrate your BODY through movement
You're looking for a full-body introduction to mobility and mindfulness
What's included in the Mindful Mobility Series 1 class bundle?
4 full-length classes

Class 1: Upper Body Strength & Mobility (35 minutes)
Class 2: Functional Core (39 minutes)
Class 3: Lower Body Strength & Mobility (41 minutes)
Class 4: Full Body Strength & Mobility (25 minutes)

Buy once and practice forever. Each class is downloadable - perfect for unplugged weekends away!
Instant access to classes
All levels and bodies welcome! All you need is a yoga mat, and an optional 2 yoga blocks (or thick textbooks).
Course Curriculum
Welcome to Mindful Mobility Flow Series 1!
Available in days
days after you enroll
Mindful Mobility Flow Classes!
Available in days
days after you enroll
What is Mindful Mobility?
Mindful Mobility combines mindfulness and mobility practice. Mindfulness is the way you approach what you're doing in the moment. Mobility is the practice of moving your joints through its full range of motion, regardless of your flexibility.
Your Instructor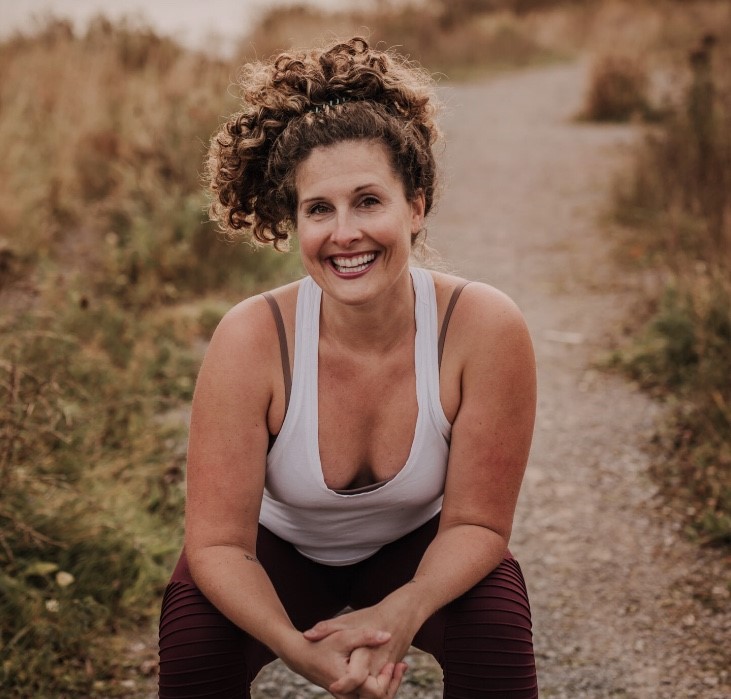 Exercise vigorously began for me when I was 17 years old. I had lost a bunch of weight & was convinced that had to maintain this "ideal" image to be accepted. I used exercise as way to constantly punish myself. For over a decade I obsessively exercised (always to the point of injury) & created unhealthy habits around exercise & movement which escalated into an on & off eating disorder & severe addiction to exercise.
At a time of desperation, depression & severe anxiety, I began practicing Yoga. Yoga & I met at the perfect time. I started practicing Yoga in 2005 & have been teaching movement since 2009. In addition to Yoga, I discovered Mindfulness Meditation for Stress Reduction & diverse science based movement. I have studied strength training, developmental movement, functional movement, resistance stretching, controlled articulation, accessible yoga/movement, mobility work, the principals of joyful & intuitive movement & much more that I continue incorporate into my teachings.
Currently I am an Ambassador for the Global Body Image Movement & sponsored by Superfithero, a body inclusive Fitness Company, & have been Advocating for healthy body image since 2010.

They're are so many incredible benefits to moving our body! Here are some of my favourite reasons why I move & why I love teaching movement:

Increased strength, mobility & flexibility. Reduction of stress, anxiety & nervous system regulation. Helping people feel capable & confident by improving the quality of their lives. Helping to improve proprioception (awareness in space) & interoception (going inward & feeling your body from the inside out). Help mitigate injury & decrease pain sensations.

As a Movement Educator my goal is to help you take a more enjoyable approach to movement & support you in being able to continue doing the activities that make you happy with confidence & with as little discomfort as possible. Here's how I try to do this:

I help movement adapt to the individuals' body & needs.

I create ways that we can build on simple movements while adding variability & novel movements in an effort to mitigate injury & decrease pain (as best as we can).

I help my students explore ways to progressively build strength & mobility; working toward specific movement goals that promote confidence & celebration.

I help my students by creating more of a interoceptive experience focusing on how movement makes one feel on the inside creating an embodied sense of self.

I educate on ways we can use movement to build bodily appreciation & acceptance for the bodies we are in NOW!

Students and Educators inspire me everyday & I cannot wait to move with you!
Course Curriculum
Welcome to Mindful Mobility Flow Series 1!
Available in days
days after you enroll
Mindful Mobility Flow Classes!
Available in days
days after you enroll
Frequently Asked Questions
When does the course start and finish?
The course starts now & never ends! The classes are not in any particular order so you can pick & choose as you go. The classes are made downloadable so you can save them to your computer & keep returning to them forever!
How long do I have access to the course?
How does lifetime access sound? After enrolling, you have unlimited access to this course for as long as you like - across any and all devices you own. Don't forget to download each class & save it to your computer so you can access them forever.
Who is this Series for?
Anyone & anyBODY who wants to find the joy of moving in their body NOW. This Series is also for anyone who wants to increase mobility & range of motion, improve flexibility, build strength, move through daily life's activities with ease & reduce stress.